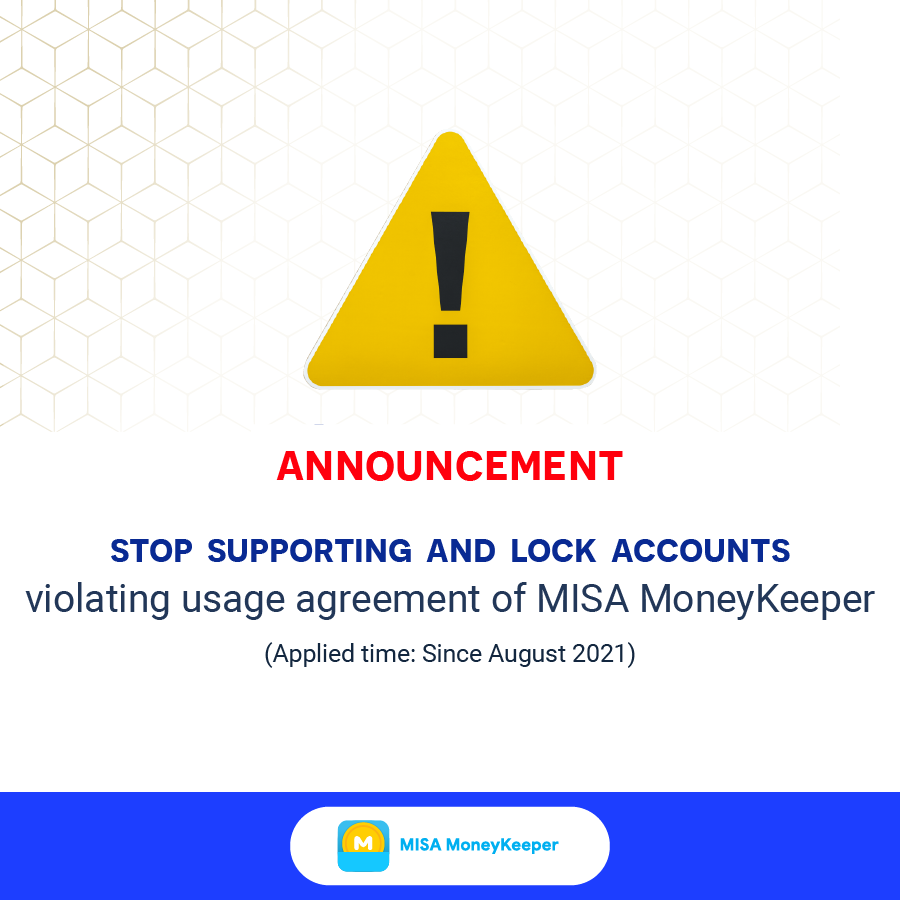 From August 2021, MISA will stop supporting and lock accounts which violated MISA MoneyKeeper's usage agreement.
Violators:
Users are using MISA MoneyKeeper versions that are not downloaded directly from the legal application markets: PlayStore (Android), AppStore (iOS).

Users are using the free version but having functions and utilities of the premium version while they have not paid full fee for MISA.

Users use any methods to hack applications and accounts for using the premium version illegally.
Next action:
Stop supporting and lock the account. Users will not be able to access the offending accounts to use or retrieve previously generated data.
MISA will fiercely handle infringement cases to ensure the rights and fairness for users who are paying fees to experience the premium version of Misa MoneyKeeper while eliminating copyright infringement and profiteering from our product.
If you have any questions, please contact us via following channels:
Is pleased to announce!